Verderers of the New Forest
---
The Court of Verderers of the New Forest is a statutory body which derives its offices, powers and responsibilities from the New Forest Act 1877, the New Forest Act 1949 and some subsequent Acts of Parliament.
The role of the Verderers of the New Forest is to:
protect and administer the New Forest's unique agricultural commoning practices
conserve its traditional landscape, wildlife and aesthetic character, including its flora and fauna, peacefulness, natural beauty and cultural heritage
safeguard a viable future for commoning upon which the foregoing depends.
Our duty and determination to conserve the traditional landscape and natural beauty of the New Forest is why we are a Green Halo partner. We recognise the role the Forest plays in providing a place for people to enjoy the great outdoors and the health benefits that brings. However, we are increasingly concerned that the sheer number of people who visit the Forest are destroying the very thing they come to see and enjoy.
The Verderers are keen to encourage the provision of recreation facilities outside the Forest perambulation. We do, however, also support the efforts of the Partnership in ensuring that conservation extends beyond the boundaries of the New Forest.
The land adjoining the boundaries is of vital importance to the wildlife, flora and fauna of the Forest as well as commoning practised on the Forest as it provides much of the essential back up land for animals which do not spend the whole year on the Forest.
Find out more about the Verderers of the New Forest.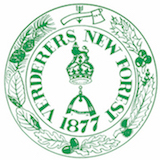 ---