---
•Lovingly Reared Animals •Fabulously Grown Fruit and Veg •Locally Caught Sensational Fish and Seafood •Wonderful Wines Spirits and Beers •Artisan Bakes, Preserves and Sweets •Award Winning Cheese •Traditional Rural Crafts
All of this produce is available through our Hospitality and Retail Members and online at individual producers' websites.
The accreditation scheme was set up in 2004 as a way to develop and promote the production, processing and distribution of local produce from the New Forest.
If you buy food products and crafts bearing the New Forest Marque, you will not only be supporting the local economy and New Forest producers but also reducing the impact that food production has on the environment.
With so many delicious, top quality products available on the doorstep, there is no need to buy food which has travelled thousands of miles or which uses so much unnecessary packaging.
The New Forest Marque welcomes applications from local producers of food, drink and crafts which meet the criteria applicable to their particular speciality.
Visit: newforestmarque.co.uk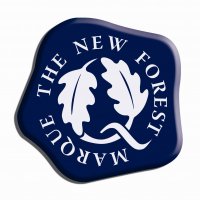 ---