Hampshire & Isle Of Wight Wildlife Trust
---
We are the leading nature conservation charity in the two counties.
We protect local wildlife and inspire people to love nature through our beautiful nature reserves and programme of events across Hampshire and the Isle of Wight:
We make space for wildlife: Today we look after more than 50 nature reserves and other land, creating a growing network of wildlife havens across Hampshire and the Isle of Wight.
We bring wildlife back from the brink: Despite national declines, our work is improving the fortunes of important species like Duke of Burgundy butterfly, water vole and avocet.
We stand up for wildlife: We are the voice for wildlife and wild places with government, local authorities and others. We use our experience, evidence and expertise to help to shape decisions and get the best results for wildlife.
We connect people and wildlife: We offer hundreds of events, activities and classes throughout the year – giving people of all ages the chance to experience and learn about our incredible natural treasures.
"Wild and natural landscapes sustain us in so many ways. We care passionately about wildlife for both its intrinsic value but also the value that it provides through 'ecosystem services', offering benefits to our health and wellbeing as well as the economy."
– Debbie Tann, Chief Executive, Hampshire & Isle of Wight Wildlife Trust
Visit: hiwwt.org.uk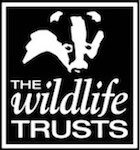 ---